Welcome and congratulations on your first step towards a better 

tomorrow

!
Jackie Schwartz, Marriage and Family Therapist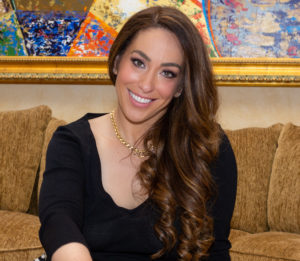 I'm Jackie Schwartz, a licensed marriage and family therapist, trained addiction professional, and life coach in Weston, Florida. I grew up in south Florida and have been a dedicated mental health therapist for nearly a decade. Because I've worked in almost every therapy treatment setting, I have a very high success rate navigating clients to better versions of themselves. 
My specialties include, but are not limited to, couples, individual, and family therapy. Are you experiencing anxiety, insomnia, depression, low self-esteem, relationship conflict, or parenting problems? As a result, you may feel like no one can relate to what you are going through. I understand how lonely or isolating that can be, and I am here for you! I have many years of experience helping people find hope and regain their sense of power and inner strength. Together we will identify the problem and behavioral patterns, so you can find peace, happiness, and confidence.
In my private practice I create a safe environment to self reflect, explore, and enhance lives. I'm passionate about helping those who suffer from depression, anxiety, and low self-esteem find their way to a more fulfilling life. You will begin to look forward to loving each new day. Whether you are looking for deep therapeutic treatment or life coaching, I offer a free 15 minute consultation, so call today and start your journey to a happier life!

Are you ready to take the first step towards a better tomorrow?